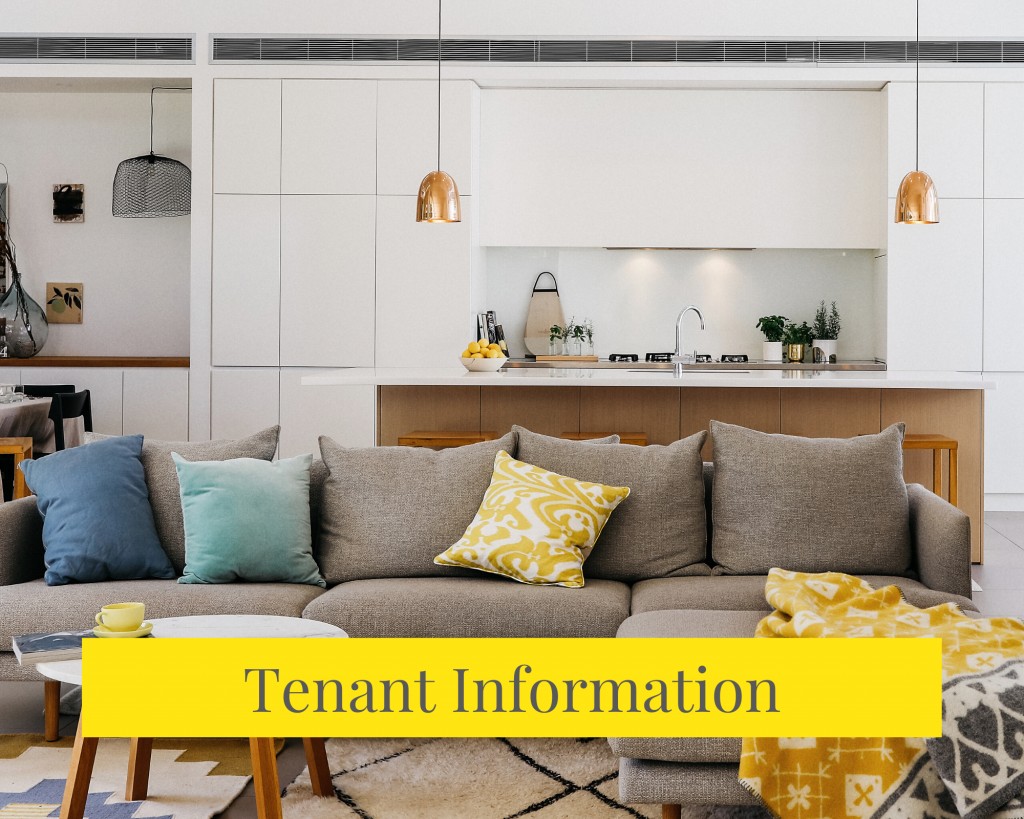 The following information is provided for your assistance when moving into your new home and for the ongoing relationship you will develop with our company and managing agent. We at Ray White understand that today's tenants are tomorrow's buyers therefore if we can be of any assistance to help you purchase a new home, investment or commercial property or even a rural property, please contact our office.
Condition Report:
The condition report is an extremely important document as it is used to determine any bond refund/claim at the end of the tenancy. Legislation requires the report to be returned to our office in 3 business days, please make any comments on the entry report prior to returning the document.
Renting Guide:
This booklet is a very handy reference tool and we strongly advise you take a few minutes to sit down and read it through. Keep it inside your pack and refer to it as necessary throughout your tenancy.
Insurance:
Please be aware that the Landlords property insurance does not cover your personal belongings and it is in your best interest to obtain a contents insurance policy in case of damage or theft. Ray White Insurance offers a policy suitable for tenants, information is supplied in your tenants pack.
Services:
Unless you have nominated on your application form to engage Connect Now to connect your utilities, it is your responsibility to do so. You must also advise the utilities company when you are vacating to have your account finalised, not doing so may result in tenants being charged in the next billing period.
Ending the tenancy:
A tenancy agreement can only end when one of the parties to the Tenancy Agreement gives notice to the other party. Upon time to vacate the property at the end of the tenancy you must give 28 days (VIC) or 21 days (NSW) written notice prior to the end date of the fixed term. Rent must be paid in full to the end of the written notice.
Should it become necessary to break your lease agreement we shall endeavour to re-let the property however please be aware you are responsible for the rent until a suitable tenant is found and a letting fee will be charged by Ray White Echuca.
Rental Arrears:
It is the policy of our office to strictly adhere to legislation with regard to rental arrears. The following outlines the consequences in relation to arrears; Please remember our landlords have financial commitments to meet and they will be relying on rent being paid on time. If you are experiencing difficulties with rental payments please contact the property manager to discuss in confidence your options.
5 DAYS LATE – A REMINDER LETTER IS ISSUED.
7 DAYS LATE – A PHONE CALL TO THE TENANT IS MADE.
9 DAYS LATE – AN SMS IS SENT
10 DAYS LATE – A LETTER OF DEMAND IS ISSUED
14 DAYS LATE – A PHONE CALL IS MADE
15 DAYS LATE – A 14 DAY NOTICE TO VACATE IS ISSUED
IF THE RENT IS NOT PAID WITHIN THE FOLLOWING 14 DAYS AN APPLICATION FOR POSSESSION WILL BE MADE THROUGH THE TRIBUNAL.
VICTORIAN AND CIVIL ADMINISTRATIVE TRIBUNAL (VCAT) IN VICTORIA CONSUMER, TRADER & TENANCY TRIBUNAL (CTTT) IN NSW
Maintenance:
Included in your tenancy pack is a list of urgent maintenance which must be reported to our office immediately. All non-urgent maintenance is to be forwarded to our office on the 'maintenance request forms' provided.
Keys:
Your tenancy will not terminate and you are responsible for rent until all keys are returned to the office. If at any time you change the locks you must provide a set of keys to the managing agent. We suggest you provide a spare key to a reliable person in the event you are locked out. Ray White Echuca do not offer an after hours key lock out service, in the event of a lock out after business hours you may need to contact a locksmith at your own expense.
Occupancy:
Only the people originally included on your application and approved by the owner are allowed to reside at the property permanently. If a new tenant wishes to replace an existing tenant our office must be informed in order to approve the new application and complete the necessary documentation.
Pictures:
Please do not use blu-tac or sticky type substances to hang or place pictures on the wall as removal of these items usually causes damage to the paintwork. If no picture hooks are present please contact us to arrange for approval.
Rubbish:
Rubbish must be placed in the bins provided. Rubbish placed in boxes or bags will not be collected by the council and may result in a health hazard. If a unit/townhouse complex, the bins will have a designated area.
Pets:
Unless a pet is specifically approved on your lease, pets will not be allowed without prior approval. Please note that in unit complexes the body corporate by-laws do not allow pets in any case.
Periodic Inspections:
We carry out routine inspections on all our properties and you will be notified in writing. The first will be after 3 months and subsequent inspections 6 monthly thereafter. This is always a good opportunity to point out any maintenance problems or concerns you may have. It is not a requirement that you be present at the inspection however please advise the office if this is the case so that access may be gained with our office key.
Property For Sale:
If during your tenancy the property is listed for sale, don't worry! You cannot be thrown out at a moments notice. If you are under a fixed term lease you are there for the term of that lease.
WE ARE HERE TO HELP! – PLEASE CONTACT THE OFFICE IF YOU HAVE ANY QUESTIONS RELATING TO YOUR TENANCY AND WE WILL ENDEAVOUR TO BE OF SERVICE.